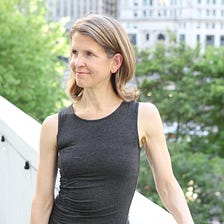 Book a meeting with
Writers at Work with Sarah Fay
30-minute meeting
$150 · Many availabilities
I'm so looking forward to helping you succeed on Substack!
NOTE: If you have trouble booking via Substack, free subscribers book here and paid subscribers book here. 
If you can't find a time that works for you, email me and we'll find one: mssarahfay1516@gmail.com.
International clients, I have special times set aside for you.
If you think you might need more than one session, you get an additional $25 off a 3-meeting package, which you can book here--about 80% of the people I meet with need three sessions.
I look forward to meeting!
p.s. If you'd like more information about how these meetings will dispel any confusion, overwhelm, stagnation, and frustration and help you achieve your goals on Substack, including
earning an income,
producing your best work,
landing an agent and a book deal,
creating a loyal readership,
selling your backlisted and forthcoming books,
becoming a respected leader in your field, etc.
plus how the Substack writers I've worked with have
doubled and tripled their subscribers,
seen real engagement,
been chosen as Featured Substacks, and
found purpose in their writing and careers,
go here.
_______________
What other Substack writers say about working with me:
*
"Transformative." — Renée Eli, Ph.D., Beyond the Comfort Zone
*
"Within 24 hours of executing Sarah's suggestions, my subscription base expanded to include countless new readers who not only pressed the 'subscribe' button but also took the time to engage with the material and write encouraging and insightful comments on the posts." — Kimberly Warner, Unfixed