How to Use Images in Your Serial Novel or Memoir
According to the latest marketing data, the ancient Greeks, and Victorian serial novelists
Get all that Writers at Work has to offer, including posts on strengthening your writing habits and workshops on mastering the art and business of being a creative writer on Substack. Become a free or paid subscriber. Your writing and writing career are worth it.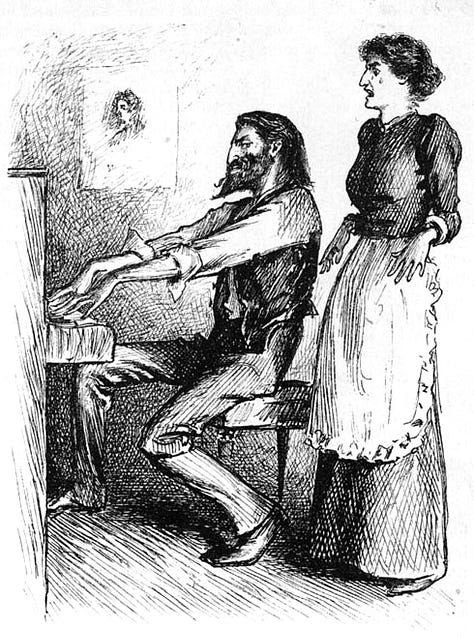 If we were to open a book and find illustrations on the page, we might assume it was children's literature. The implication is that pictures are for babies.
Yet writing and painting have been considered sister arts (as the critic Jean Hagstrum put it) since the ancient Greeks. An illustration is most often defined as an elaboration on or enhancement of what the words on the page are trying to say. The word actually comes from the Latin illustrare meaning to light up. (I love that.) Writers can only attempt to create a certain image in readers' minds; artists give us the actual image. It could be said that they bring to life our words.
Now that we're writing on Substack and transmitting our words over the email transom, it's time…
This post is for paid subscribers