Two quick reminders:
---
I'm so excited to have Matt Kirkland here today for you. Matt is the creator of Dracula Daily, the serialization of Bram Stoker's Dracula on Substack. Most people know the story of the vampire and his move from Transylvania to London in search of victims. It's primarily an epistolary novel made up of letters, diaries, telegrams, and newspaper clippings. It takes place from May to November, c. 1890. Most chapters of the novel occur on a particular date.
Matt didn't serialize Dracula by simply dividing it according to word count or chapters. He broke up the novel according to date. All subscribers get a post or an installment of what's happening in the novel on that date. You receive the parts of the novel that take place on May 3 in your inbox on May 3.
In our interview, we talk about how he ended up serializing Dracula. We talk about how it has become the most successful serialization on Substack with over a quarter million subscribers. We discuss the structural elements of the novel that lend itself to the platform—i.e., the first person point of view, the epistolary form, the varied lengths of posts—and whether these elements contributed to the serialization's success, in addition to it being a novel that many people know.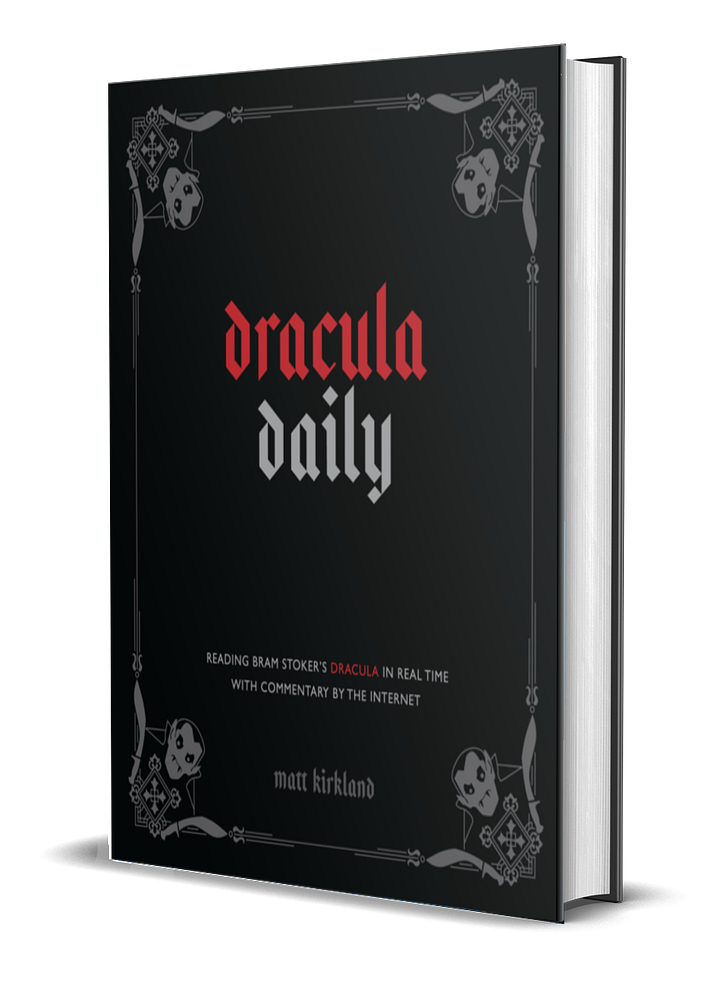 A print edition of Dracula Daily will be out on September 19, 2023. It's a beautiful version of the book that takes you through the full Substack serialization experience, including commentary from the dynamic community of subscribers that built up around Dracula Daily. It will be published by Andrews McMeel, showing again that publishers are interested in what's being published on Substack.
Enjoy!
---
---
Book a Meeting
I can save you years that you'll otherwise spend flailing around on Substack.
If you want to focus your Substack, excel as a writer on this platform, and attract subscribers, book a meeting!

Book a meeting with Writers at Work with Sarah Fay
Schedule a meeting
Each 30-minute Zoom meeting gives you extra guidance and an expert set of eyes on your Substack, including
a clear understanding of who you are as a writer and

how your talents and expertise can work on this platform to leverage your writing career.
You'll get
a clear content strategy,

ways to publicize your Substack and draw subscribers,

meticulous notes of our meeting,

a step-by-step action plan, and

tips on how to improve your writing on this platform.
Serializers can also receive feedback on your novel or memoir.
To receive a discount, book a 3-meeting package:
If you're international, book here.
---