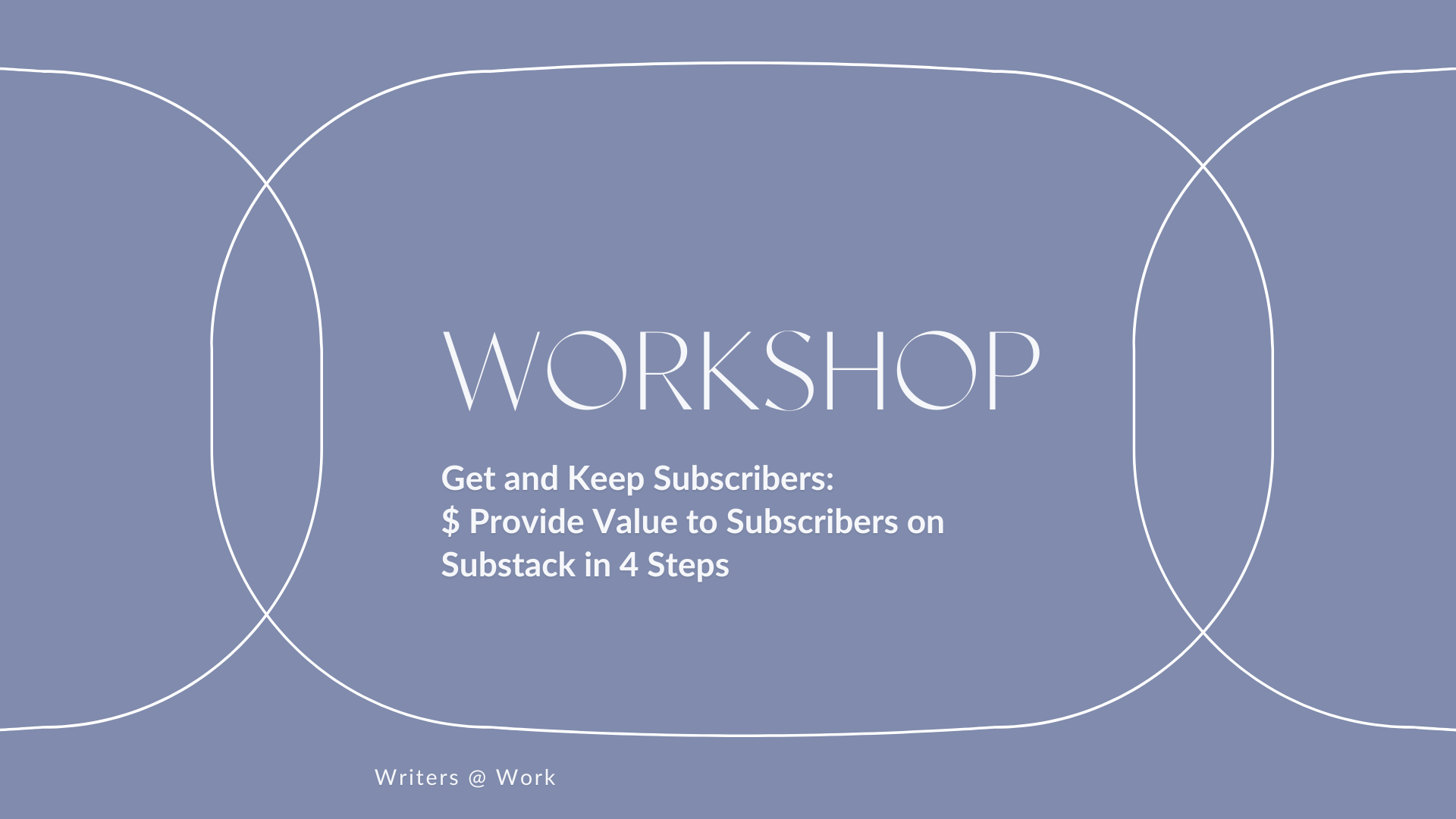 (The workshop starts in earnest at the 0:25 mark.)
Highlights!
What makes the highest-revenue-earning Substacks so successful

How to keep subscribers, not just "get" them

How to test the value of your free and paid offers (the 5x factor)

How to measure the value of your writing

And much more…
» The PDF is below, with all the cues, tips, and prompts to help you uncover the value of your Substack and keep subscribers after you get them.
What qualifies me to teach this workshop?
(You should ask this of everyone you work with!)
The guidance I give you is based directly on the advice Substack gave me. No marketing tricks. No gimmicks. 
I also share with you my experience as 
the creator of two bestselling, featured Substack publications (Writers at Work with Sarah Fay and Cured: The Memoir); 

a member of Substack's Product Lab; 

a freelance writer at The New York Times and elsewhere;

a former advisory editor at The Paris Review; and 

a creative writing professor at Northwestern University.
No one else has the relationship with Substack that I do and specializes in the unique nature of the platform, how it can be used to earn an income, and how it complements traditional publishing and all aspects of a writer's career.
Note: In the presentation, the QR code to work with me 1-to-1 is incorrect. Here's the correct one:
---
Become a paid subscriber to access the workshop and get the two keys to success on Substack.
→ NOTE: We do these workshops in good faith that people won't sign up for the link and then unsubscribe. We're here to build a community of writers who will come together to grow. If you prefer to purchase the workshop, you can do so here:
The full video is for paid subscribers